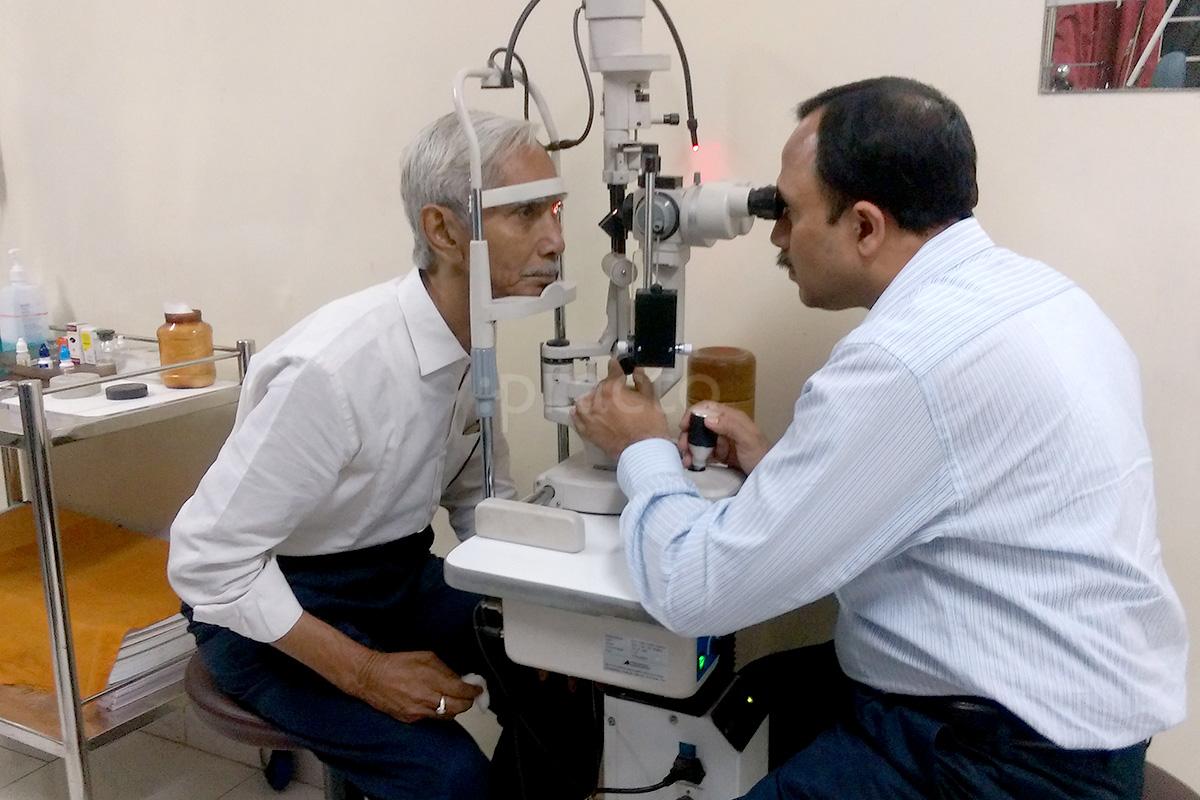 Dr Siddhartha Ghosh, MS in Ophthalmology, has been trained in Phacoemulsification, lasers and retinal diseases from premier ophthalmological institutes. He has performed more than 20,000 eye procedures and surgeries till date.
Dr Siddhartha Ghosh is the Head of the Department of Ophthalmology, at the GD Hospital and Diabetes Institute at Kolkata. He is also a Visiting Consultant at Nightingale Hospital, Apollo Gleneagles.
He has been actively involved in Post-graduate teaching and training of Ophthalmologists.
Dr Ghosh has to his credit numerous presentations in various national and international conferences and academic forums, and is a member of the All India Ophthalmological Society and the American Society of Cataract and Refractive Surgeons. He is also actively involved in scientific publications.
In his practice of Ophthalmology, Dr Siddhartha Ghosh strives to provide comprehensive eye care by optimal use of cutting edge technology & human intelligence along with empathy, sincerity and ethics.